It's been awhile… just shy of a year in fact. I have missed writing here and I am glad that I now have the time and frame of mind to pick up where I left off. So what happened and why did I stop updating? In the simplest terms; grief. Last year was an extremely hard year for me. I lost two very close family members and my world was shaken completely. They both fell ill in the beginning portion of 2007 and lost their respective grips on this life at the end of the year. We all waited for most of the year as they feel ill, progressively got worse and then passed. Even after all that time death seemed so sudden. Losing them both did not feel like a mere door had closed… it felt like an entire section of my life had collapsed and barred me entry to the happy memories of them that I had.
I fully subscribe to the idea that mourning (for me at least) should be for the most part a private affair. Maybe it's the repressed Brit in me coming out but I feel nothing but uncomfortable when I see loud, lugubrious displays. Mine was a quiet mourning. Still is. I think about them every day and my heart still aches to see them again.
In my grief, I stopped caring what I put into my mouth until I realized that by not caring for my body I was in turn worsening my sadness. Being that I am not American, I have never really followed a SAD way of eating so funnily enough even at the height of my anguish anyone not familiar with raw or vegan lifestyles would have considered what I was eating fairly healthy. However, as usual, my body knew differently.
When I snapped out of my omnivore haze and actually started paying attention to food again I didn't really have the heart to "cook" (and by "cook" of course I mean the general pomp and circumstance that goes into the preparation of a raw meal, not the process of incinerating it within an inch of its life). Inadvertently, I started eating a "diet" fairly close to that of a mono-fruitarian. As much as this pains me to admit this was not some major discovery for me…the heavens did not open and there is still a distinct lack of angels caroling overhead. No, no the truth (as it often is) is far more unglamorous. I was bereaved and just couldn't be bothered with starting a meal on Monday to be ready for consumption on Thursday. It was just too much work. Work that took me away from the important task of wallowing in self pity and generally grief to me is just that** And with that admission I am sure I can kiss my dreams of being a raw food guru where men clothed only in loin clothes fan me and I have my own TV show goodbye!
So many goals and plans were suspended during this time. It was a painful year but we are moving forward. Neither of us likes to be stagnant in any area of our lives but sometimes the universe throws you a curveball. One of the things that remained unaccomplished because of this situation was our goal of relocating to Florida. We are now full steam ahead on this one and we have an expected timeframe of March/April for the move. I am in a much better place and I feel so grateful that I have a supportive family and husband that never fail to see me through the rough spots.
Another important goal that was put on hold was finishing my dissertation. Now I am in a mad dash to complete it before the deadline. The degree will of course be essential to aiding my upcoming job hunt in Florida and truthfully I am looking forward to the culmination of 4 years worth of work.
Anyway I have blathered on too long as it is… lets get to the good part shall we? THE FOOD!
Today
Breakfast: Blueberry, blackberry, raspberry, apple and banana smoothies.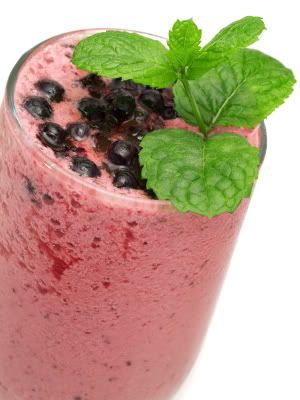 Lunch: Copious amounts of tangerines (I've been really craving citrus of late)
Dinner: A simple salad of spinach, cucumbers, bell peppers and jalapenos
**In the interest of not being discursive in this entry, I've allowed for a more extensive rendition of my thoughts on grief as a form of self pity here versus mid-paragraph. Grief clings to the past… it arrests us. It prevents us from moving past nostalgia and into the bright future that awaits us. It cradles us in sadness and self pity. When we lose a loved one, we are not sad for where they are or where they've gone. We are sad because they have left OUR lives. Grief is not needed to maintain the significance of the past. This of course is just my truth and if your life has benefited from prolonged grief then thats okay too.